Restaurants & Bars
Indulge yourself in the finest culinary options, relaxation and sublime charm with excellent service. Skilled contemporary chefs create a culinary experience that transcends way beyond expectations and becomes part of The Yucatan Resort Playa Del Carmen all-Inclusive experience. From the traditional to the unexpected, each dish is one to remember.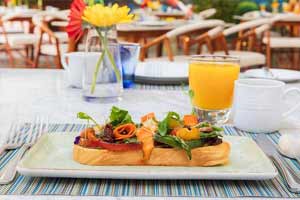 El Mural
Buffet
Named after the hand-painted masterpiece on display by Eduardo Kobra, this stylish breakfast destination offers an international buffet featuring artfully presented tropical fruits, gourmet pastries, fresh juices, cereals and sliced meats and cheeses in addition to an à la cart menu of international and local specialties ranging from grandma's French toast to classic chilaquiles.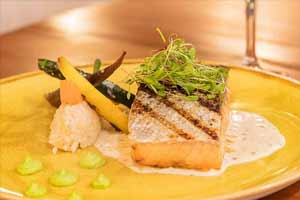 Sakura Maru
NIKKEI CUISINE
NIKKEI CUISINE Introduce your tastebuds to Nikkei cuisine, a delicious fusion of Japanese and Peruvian gastronomies. With an original sushi menu, traditional Peruvian ceviche, tiradito tataki, delicious rice dishes and so much more to try, you'll find yourself daydreaming to come back for more.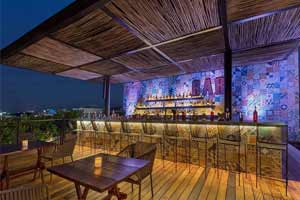 La Terraza
ROOFTOP SNACK BAR
Welcome to Playa del Carmen's hottest lunch spot, located on the beautiful Yucatan rooftop overlooking the sea. Authentic tacos, crisp salads, tasty ceviche, seasoned wings, BBQ ribs and so much more are yours to enjoy. Delight your palate with an infinite world of flavor and color as our most talented mixologists create the cocktail of your dreams with seasonal fruits, herbs and the finest sprits.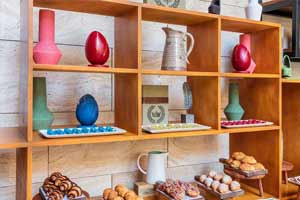 Coffee Corner
24 hours, Self-service
Fill your cup anytime you like and help yourself to fresh coffee and house-made pastries.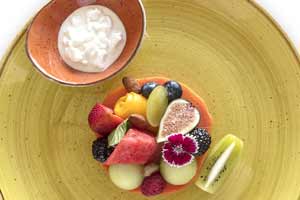 24 HOUR IN ROOM DINING
Room Service
From savory snacks to upscale dining, enjoy fresh fare in complete comfort from your suite.